Black Friday is a great time to get some great education deals! devLatino prides itself in sharing the best providers to learn how to code, data science, business, and much more in the digital space. We're curating the best educational offers this Black Friday season. Act fast, many offers expire this Black Friday weekend!
Linux Foundation
Advance your IT career with the best Linux Foundation Cyber Monday offers of the year from the non-profit home of Linux, Kubernetes, Jenkins and more!  Offers end December 6, 2021.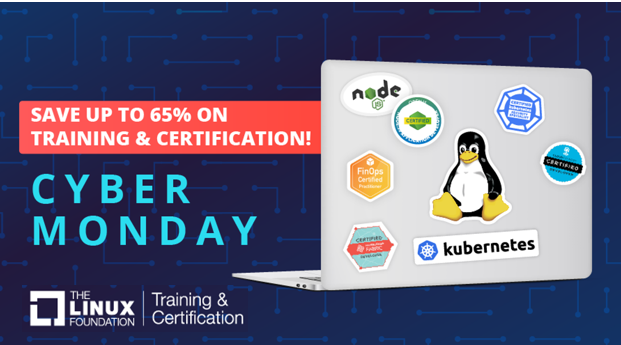 Udacity
Starting Tuesday (11/23), Udacity is running a Buy One, Gift One FREE Nanodegree program.
Offer valid until December 7rd, 2021. To receive the BOGO promotion, select the "pay upfront" option for multi-month access to the Nanodegree program when enrolling, and you will receive a code via email between December 13, 2021 and December 23, 2021 containing your free access code. This promotional code will apply to the pay-upfront cost of another Nanodegree program. The 100% off discount will only apply to the "pay upfront" amount; users who remain enrolled beyond that access period will be charged the standard monthly amount.
DataCamp
Future-proof your skillset this holiday. Invest in yourself today! Save 63% on an annual Premium plan!
Coursera
Top Courses Included in Coursera's Black Friday Promotion
The Science of Well-Being from Yale University
The DIY Musician Specialization from The Berklee College of Music
Modern and Contemporary Art and Design Specialization from MoMA
Graphic Design Specialization from CalArts
Game Design: Art and Concepts Specialization from CalArts
Learning How to Learn from McMaster University and UC San Diego
Foundations of Positive Psychology Specialization from University of Pennsylvania
Introduction to Personal Branding from University of Virginia
Photography Basics and Beyond Specialization from Michigan State University
Finding Purpose and Meaning in Life: Living for What Matters Most from University of Michigan