Black Friday/ Cyber Monday is the perfect time to get a great deal on The Linux Foundation Courses, BootCamp, or certification. Learn the latest in Linux, Cloud Computing, node.js, Kubernetes, Blockchain, and much more.
Advance your IT career with the best Linux Foundation Cyber Monday offers of the year from the non-profit home of Linux, Kubernetes, Jenkins and more!  Offers end December 6, 2021.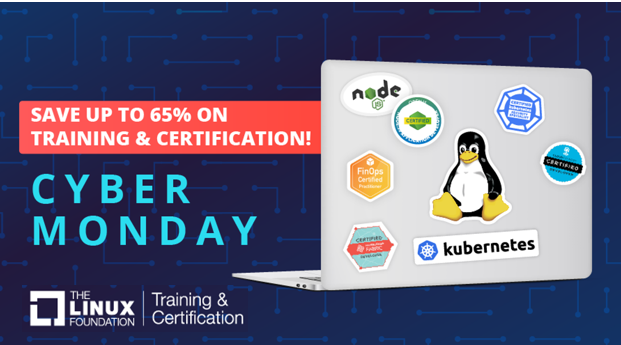 For more savings, check out our Tech Deals page!